Graduation!!
The entire Tiger Regiment sends our Congratulations to our Class of 2022! Our seniors helped to lead us through a great year! And while they will be greatly missed, we are so excited to see how they will take on the world. Go 2022!!!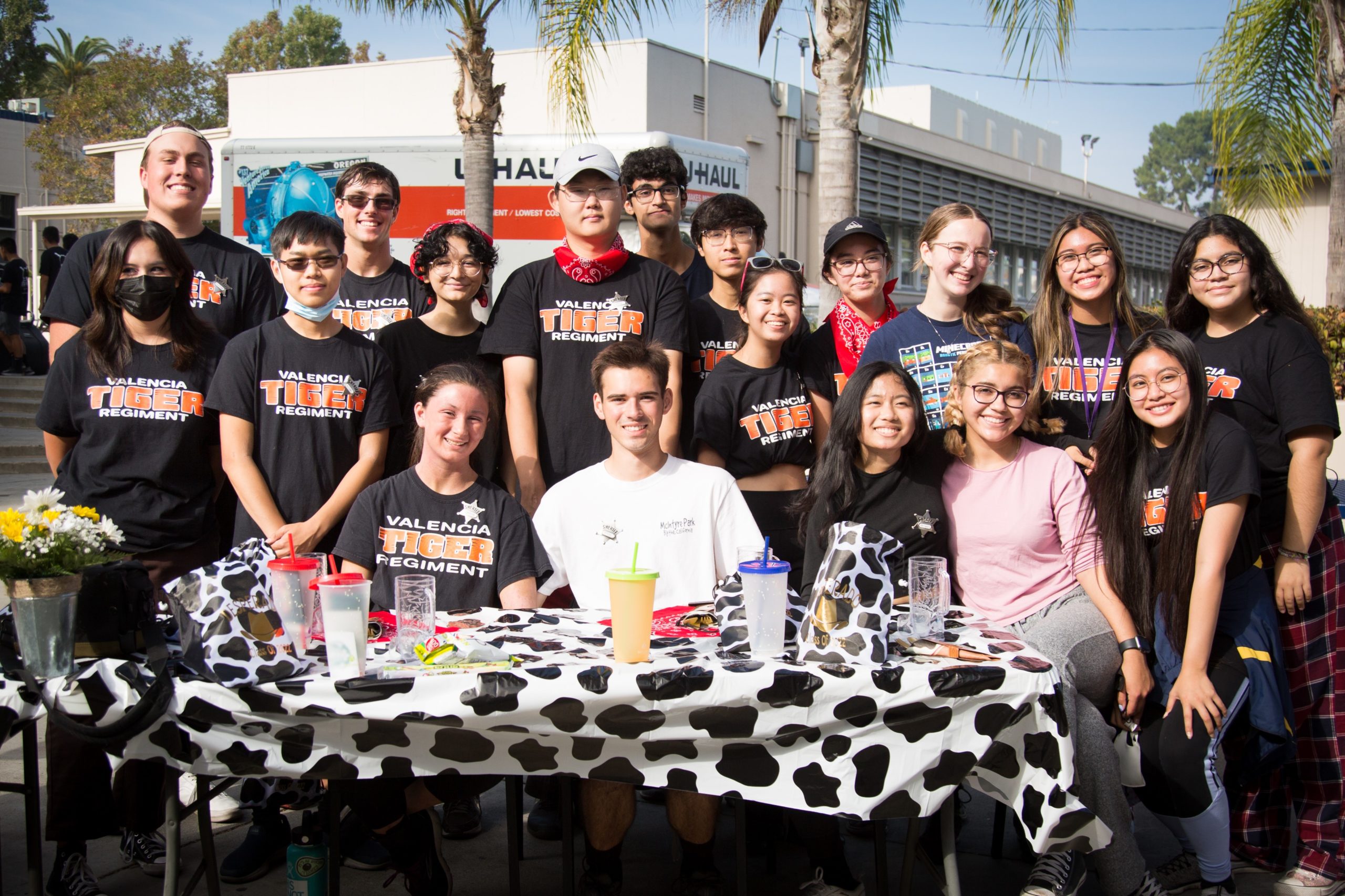 The Tiger Regiment will be performing at Graduation for our Seniors. The ceremony will be live streamed on YouTube at the link below. 
Valencia Graduation 2022, 6/16/22, at 6 PM.
If you plan on attending, the gates will open at 4:45pm and seating is first come, first served. Accessible seating is available on the field level, please see an attendance at the gates if your party has a need.
Mini Band Camp – June 23-25
As we close out one year, we jump right into another!! Our first Mini Band Camp will be held June 23-25.
Thursday/Friday: 5:00pm – 8:30pm Saturday: 9:00am – 4:00pm
On Saturday the VIP boosters will provide lunch from 12pm-1pm.
Please help ensure that our students are prepared for Band Camp. It will get hot and they will get tired, so we want to make sure they have something to hold water and are dressed appropriately for physical activity. Below is a short list of everything they will need to have a safe and successful camp.
Students will need:
A water jug
Sunscreen
Their white band music binder (check with their section leader to get theirs)
A pencil
Dress like a P.E. class (t-shirt, athletic shorts or athletic pants, sneakers or running shoes)
Hat
View and print the schedule here
Parent Meeting June 23 7PM at Valencia Band Room
Also on Thursday, 6/23 is our first Parent Meeting of the new season! We love the community that is created through this amazing program and a ton of that is thanks to our parents! The Booster Board is excited to invite you to join us in kicking off the 2022-2023 year! We hope everyone can attend, especially our new families!
We will be discussing:
The summer/fall schedule
Budget, family donations, and fundraising opportunities
Ways you can be involved!
…and more!
Get Connected on the Band App
We recently shared an additional source of information and ongoing notifications is our use of an app called Band. We are encouraging every single student and family member to get signed up as this can be a great way to get timely information as soon as possible.
Joining is simple! Download the app from the Google Play or Apple App Store.
Then click this link join the VHS Tiger Regiment on BAND https://band.us/n/aaa073gePfCdF
And keep checking our website at www.tigerregiment.org as that is and will continue to be one of our primary means of communication for the Tiger Regiment. We will continue to use that for all the current information you should need to know for upcoming events, fundraising opportunities, ongoing needs, and so much more.
Executive Board for 2022-23
Thank you to everyone who are volunteering their time and energy to help in running the program this year. It's going to be a great year! Below is our current board for this year. We still have some open positions however. If you're interested, please email Brent at president@tigerregiment.org.
| | |
| --- | --- |
| President | Brent Cannon |
| Vice President | Donna Salti |
| Secretary | Wayland Wong |
| Treasurer | Liz Lansing* |
| VP of Uniforms | Jaime Griffin |
| VP of Communications | Alicia Monise |
| VP of Ways and Means | JC Lyn Grace Cortez* |
| VP of Drumline | Evelyn Ares* |
| VP of Colorguard | OPEN |
| VP of Jazz Band | OPEN |
| VP of Logistics | Dave Richey |
| Webmaster | OPEN |
* We have two new board members to approve at the next parent meeting and also highlight one change to our existing board.
VP Colorguard: Works with Staff on maintaining our Color Guard ensemble, including organizational memberships for ensemble competitions, costume and equipment purchasing, marching uniform fitting/maintenance, and coordination with the Logistics VP to facilitate equipment repair and upkeep and logistical requirements for travel to events. The Color Guard VP will also assist in planning for our annual hosted Color Guard competition at VHS.  It would be great to have two or three parents share this position.  
VP Jazz: Works with Staff on maintaining our jazz ensembles, including festival applications and entry fees, planning for our major annual jazz trip, and planning for our annual Jazz Guest Artist event.
Webmaster: Maintains the official Tiger Regiment website and email/hosting platform. Work with VP of Communications on updates to the website and other technical needs.